Halloween Accessories & Props
When I think of Halloween Accessories I think of Vampire Teeth and Witches Hats. Very simply put...the list of additions to a Halloween Costume can be REAL long. Check through the online stores and you'll see exactly what I mean. There is MUCH to choose from so have FUN and use your imagination to add just the right thing to make your Costume the most original around town. Let's face facts, two Witch Costumes can be basically the same, HOWEVER! When we start to add the Accessories of Hats and Boots and Brooms... THAT's what seperates the wannabee witches from the real spell-casting horrors! YIKES! Ü
Where to start? ..Where to START!??! I suppose the best way to do this may be to start from the TOP! MANY Costumes require a HAT as one of the finishing touches. Some Costumes don't POSATIVELY need a hat to complete the idea...But that doesn't mean that you can't wear one if you WANT to! :-) .
Here's that Cat's Hat... from Buy Costumes:
Hats are so cool...
but there are just SO MANY !!
That said... It is a good time to remind you that I have a page JUST for HATS, on the left-side menu. I also have pages for other Accessories that may need more than just a show of 1 article or 3. Masks, Wigs, and Make-up each have their own pages. I HOPE to be adding to the pages often, and changing-around often also... just to keep things interesting. Ü
Eyes are certainly next. There is a lot we can do with the OUTSIDE of our eyes with Make-up...But if we REALLY want to do something radical... How about Crazy Contact Lenses. Of course they aren't for everyone, and are not the type of contact lens that you would get from an eye doctor... I would leave children out of this absolutely. Adults and SOME teens(with adult permission) who are familiar with the wearing of Contacts and who have not had any eye problems can get pretty crazy with Contact Lenses.
Pierre Silber carries just what you want:
Red and White Zombie Contact lenses
White Cat and Purple Kitty Contact lenses
Black Out and Berzerker Contact Lenses
The above are only a few of types what Pierre Silber has to offer in Contact Lenses for Halloween and other Costume Occasions.
Next up (mahap I should say "down") ...Teeth?, Fangs?
From my friends at Buy Costumes:
| | |
| --- | --- |
| Bloody Fright Fangs | Classic Blood Tip Fangs |
| Small Blood Tip Fangs | Grillz Silver Skull Teeth |
| Buck Teeth | Grillz Gold Teeth With Diamond Tip |
| Pimp/Pirate Gold Tooth | Lucky Green Tooth Cap Adult |
| Fantom Fangs (Bat) | Billy-Bob Teeth - The Original |
| Billy-Bob Teeth - Aviator | Billy-Bob Teeth - Puck Teeth |
| Over the Hill Gums | Glam Fangs RED-Boxed Small |
| Sabers Extra Long Fangs | Hillbilly Grillz Teeth |
| | |
| --- | --- |
| Gold Metallic Grillz Teeth | Pirate Grillz Teeth |
| Custom Vampire Fangs In Coffin, Deluxe | Custom Designer Chrome Fangs |
| Great White Teeth | Skeleton Teeth |
| Werewolf Fangs In Coffin Deluxe | Double Upper Fangs In Coffin |
| Glam Fangs Black-Boxed Regular | Billy-Bob Teeth - Braces |
I'd say that's a very fine assortment of Choppers from Buy Costumes. Ü
Next I think we may need to Fly someplace... and we don't yet have a Broom..so maybe we should try earning our wings?..even GNARLY ones!?
Wings are from Costume Kingdom:
Beast Wings w/Chest Piece
Marabou Trimmed Angel Wings
Black Bow Wings
Tempting Fairy Wings
Bashful Fairy Wings
Tinkerspell Costume w/wings
Rosella Costume w/wings
Mariposa Costume w/wings
Lovely Lady Bug Ballerina Costume w/wings
Dragon Fly Costume w/wings
Lady Bug Costume w/wings
Great Wings from Costume Kingdom.
IF your hands aren't old and wrinkled already the way mine are...you may need some added touches to get those nice smooth hands a little Uglied up if you wanted to be....a witch for example.
Buy Costumes has loads of hands to pick from..Alien to Wolfman... to...dead.
Above are Alien and Immortal
Below are Gorilla and Corpse
You WILL find plenty more hands...
...and probably even a gross foot or two.
At Buy Costumes as well as at most of the other Costume Stores that you will find here.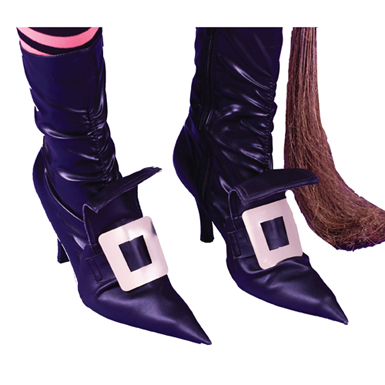 Certain Costumes require definate Accessories... A WITCH for example: may need her shoes to look appropriate. The world of Costume ACCESSORIES is definately a LARGE one... and a part of that world is what is referred to as "PROPS". To my mind a Prop is a part of a costume that is NOT attached to the rest or to the person...but is usually in the hand of the costume wearer as an extra visual clue as to whom or what that person is. Sometimes a prop is necessary, most times though I think it is a "choice". As in: A Witches Broom or A Fairy Godmothers Magic Wand. Robin Hood... without his Bow and Arrows? Luke Skywalker without his LightSaber? Mayhap some props ARE a necessity. Sherlock Holmes just would not seem the same without his Pipe.
There are possibilities to be greatly creative when adding Accessories and Props. I truely believe that these additions, no matter how great or minimal... are the things that bring out the individuality of each and every Costume wearer. So have a blast when adding your Accessories and Props. Be Creative and true to your Costume. :-) Oh..a MOST important "Accessory or Prop"! Do NOT forget to bring along your MAGIC!

Back to Costume Accessories & Make-up Main Page