30 Creative Halloween Costume Ideas for Kids
More and more parents are looking for new and different ideas for Halloween costumes. They want a costume for their child or children that it outside of the norm, something different and creative that will have people saying "Wow! Why didn't I think of that?". Our costume contributors for this category have done just that! They come up with some very creative and inexpensive costume ideas, each one having that "Wow!" factor!

Rock, Paper, Scissors
Sent in by Miriam to our 2011 costume contest.
Remember playing "Rock Paper Scissors" as a kid? The creator of this unique costume set sure did! Doing a group set of costumes is really a great idea, and gives a broader span of choices. Just remember the rules... Rock smashes scissors, scissors cuts paper, paper covers rock...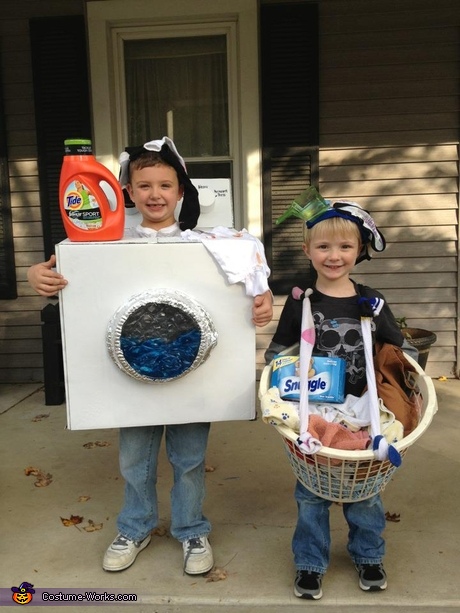 Dirty Laundry
Sent in by Samantha to our 2012 costume contest.
Never mind the old saying of "don't air your dirty laundry in public." This contributor's submission of "Dirty Laundry" costume sure didn't stick to the status quo! How much fun would it be for a kid to wear underwear on their head in public AND get away with it?


Hot Air Balloon
Sent in by Lyndsey to our 2011 costume contest.
The sky is the limit when it comes to costume ideas! This contributor's submission of Hot Air Balloon costume was simply created with a few bags of balloons, and old wicker basket, and some imagination!

30 Creative DIY Costume Ideas for Kids
(Click on the images below for detail on each costume)
* * *
See also: 30 Coolest Homemade Costumes for Kids,
65 Clever Halloween Costumes for Kids.