Akasha - Queen of the Damned Costume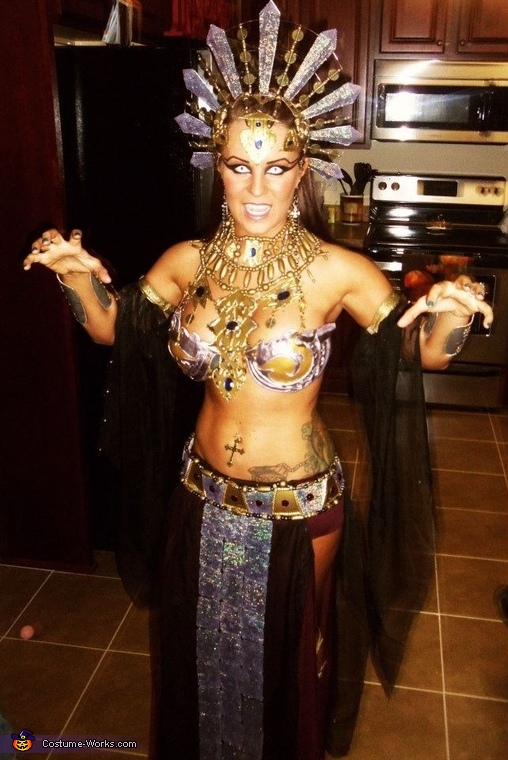 Akasha - Queen of the Damned Costume
More views:
(click to enlarge)
A word from Mallory, the 'Akasha - Queen of the Damned' costume creator:
I am wearing the costume. Queen of the Damned is by far my favorite vampire movie! And i love Aaliyah! I chose this costume because its unique and u cant buy it anywhere!
The breast plates are made from model magic and were glued onto an old bra and painted. The necklace and jewelry chest piece are hand made from fishing line, beads, poster board that i painted, wire, and plastic jewels.
The headdress is made from two metal head bands, wire, posterboard, irridescent fabric, sparkle paint, and plastic jewels. I sewed black fabric on front and back of the skirt and made the belt from old fabric, posterboard that i painted, beads, fishing line, and plastic jewels.
Make up and hair were done by me as well. I also made my own vampire teeth so that they would fit exact. I took one of my hard mouth pieces and used nail acrylic inside and then clamped down. After the actylic hardened, i pulled them out and built up vampire teeth with the acrylic. After this hardened i sculpted them down with a dremel.
Hope u enjoy my costume! It was alot of hard work!