Medusa Costume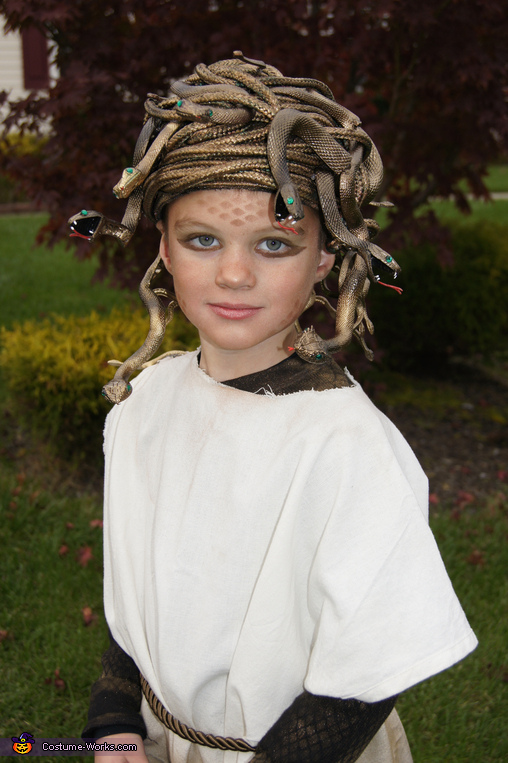 Medusa
More views:
(click to enlarge)
A word from Jill, the 'Medusa' costume creator:
My 5 yr old son loves snakes and decided it's halloween so he can be whatever he wants...including a girl, Medusa.
I created the costume out of an old table cloth which i cut, folded over and cut a hole for his head and put a few stitches in to make it look like a toga (sort of). I also spray painted the bottom so it looked dip died and finished it off with a curtain tie to put around his waist.
He wore black long johns underneath the toga and i put them on a pool noodle. Then i slid fishnet stockings over top and spray painted them too so it looked like scales. The 'hair' was made on a baseball hat with the brim cut off. I used rubber snakes from the dollar store and rope from home depot. i twisted the rope around the hat stitching it every so often to stay in place. Next i cut the snakes and glued them in and under the rope. I also glued gems on the snakes eyes so they would be noticeable. Finally i took spray paint and went to town on the hat to cover every inch of the rope and rubber snakes.
He was a big hit!