Pizza and Spaghetti Costumes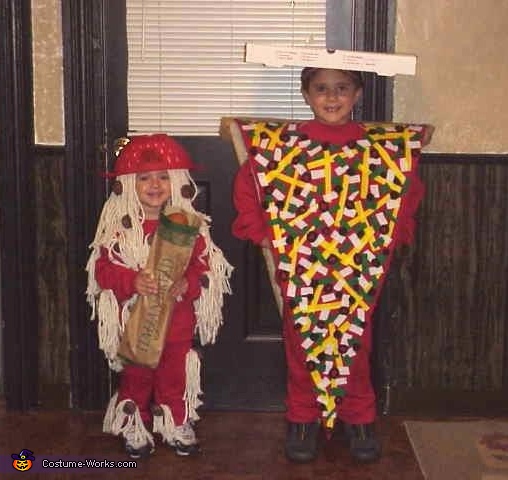 My foodie boys!
A word from Nicole, the 'Pizza and Spaghetti' costume creator:
My two young boys are wearing costumes that I made for them from scratch! My oldest is a slice of Pizza, and my youngest is Spaghetti and Meatballs! They love the costumes! The pizza is made out of all hand cut felt and the past is made of a mop head and pompoms I colored to look like meatballs!