Rock, Paper, Scissors Costume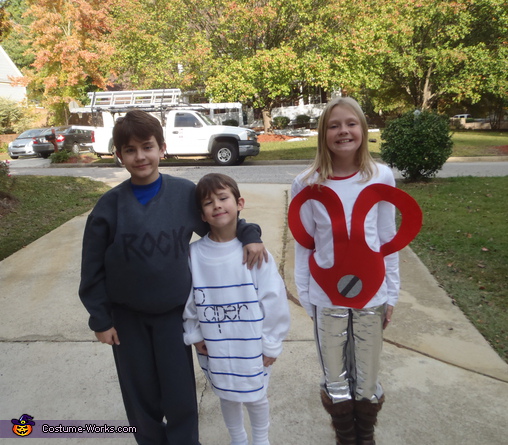 There were many a chasing-in-a-circle fake battles that night! Rock beats Scissors beats Paper beats Rock...but mom's gonna beat all of you (*jk!) if you don't stop!
A word from Miriam, the 'Rock Paper Scissors' costume creator:
Daniel, 11
Joe, 5
Ansley, 11
I wish I could take credit, but little Joe came up with idea during a brainstorming session. I made the costumes for a total of about $50. It's just sweatsuits or shirts, marker, chalk, ribbon, felt, silver duct tape, and hot glue.