Lego Zombie Minifigure Costume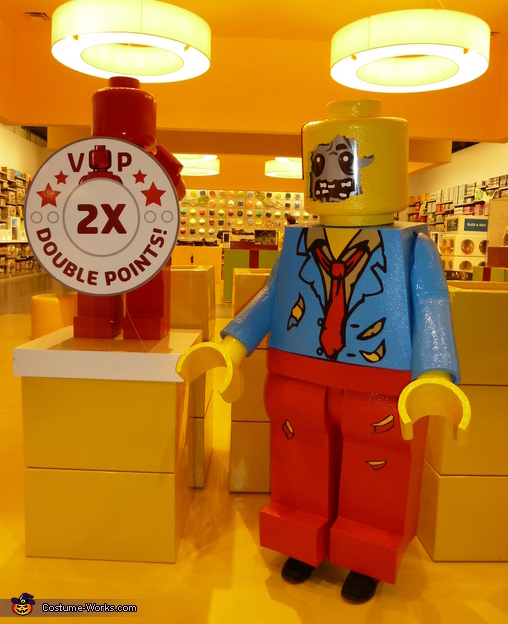 Lego zombie minifigure visiting the Lego store.
More views:
(click to enlarge)
A word from Brack, the 'Lego Zombie Minifigure' costume creator:
My son wanted to be a Lego minifigure for Halloween. Our family participates in the annual Denver Zombie Crawl every year, so he and I determined it might be fun if he was a Lego zombie. The annual event draws thousands of people to downtown Denver, and this year we were swarmed due to the popularity of his costume.
I've seen other Lego minifigure costumes on the internet and have not been impressed with what I had seen.
I felt it was important to have the costume as proportionately correct to a real Lego minifigure as possible, have all of the appropriate pieces, with the correct approximate movements to the toy. It is made primarily out of foam rubber for lightweight durability.

Lego Zombie Costume Video: