Zipper Face Costume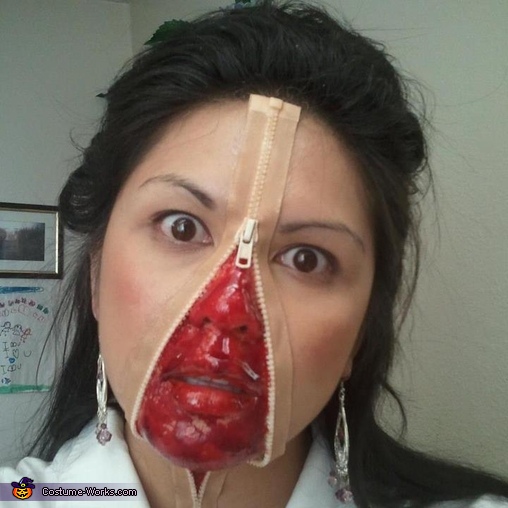 Help Unzip ME!!!
A word from Christine, the 'Zipper Face' costume creator:
I got the idea from Pinterest and knew that I wanted to attempt to remake it. I purchased a zipper from yardage town for less than $4 and reused makeup from the previous year. I threw on my medical lab coat and white scrub pants and I was ready for our backyard Asylum haunted house party.
The way I applied my 'face': First I applied the zipper using an adhesive that I got from the halloween store. It's called a burn and scar effects adhesive. Once that set and dried on my face, I used coagulated blood also from the halloween store and applied that on the inner part of my face. Then I finished up with my regular makeup.