Wreck-It Ralph Gang Costume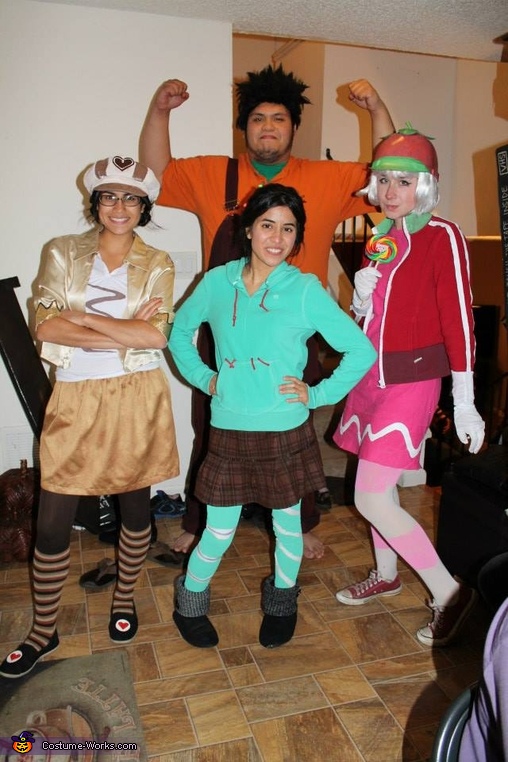 Wreck-It Ralph Gang
A word from Tessara, the 'Wreck-It Ralph Gang' costume creator:
A couple friends and I dressed up as Wreck it Ralph characters this year.
I was Taffyta, and I made my whole costume from scratch.
I went to the thrift store and bought a workers helmet, tshirt, jacket, and tights.
Got onto the sowing machine and made the tshirt into a dress, and painted A LOT!
My other friends made their costumes from scratch as well!