Story of Little Red Riding Hood Family Costume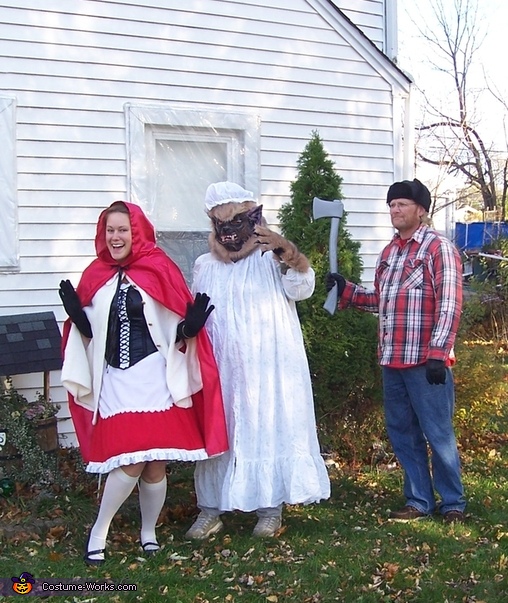 Story of Little Red Riding Hood
More views:
(click to enlarge)
A word from Paul, the 'Story of Little Red Riding Hood' costume creator:
This is me, my wife & daughter as the Ax man/hunter, the Big Bad Wolf & Little Red Riding Hood.
I just wore a quilted flannel button up jacket I had, pr. of jeans,a hunters hat I found at a resale store, a plastic ax I bought at Halloween store. My wife found the pajamas at a resale shop, the wolfs face of mask was a discount item after prior Halloween but she found on mark down at a fabric store the fur to make all around the mask & head. got gloves at dollar tree added fur on top & bought rubber witches finger nails and sewed to tip of gloves for nails. as for my daughters...the whole outfit was homemade except for the corset & (white poncho-she wore for extra warmth). We received many compliments.