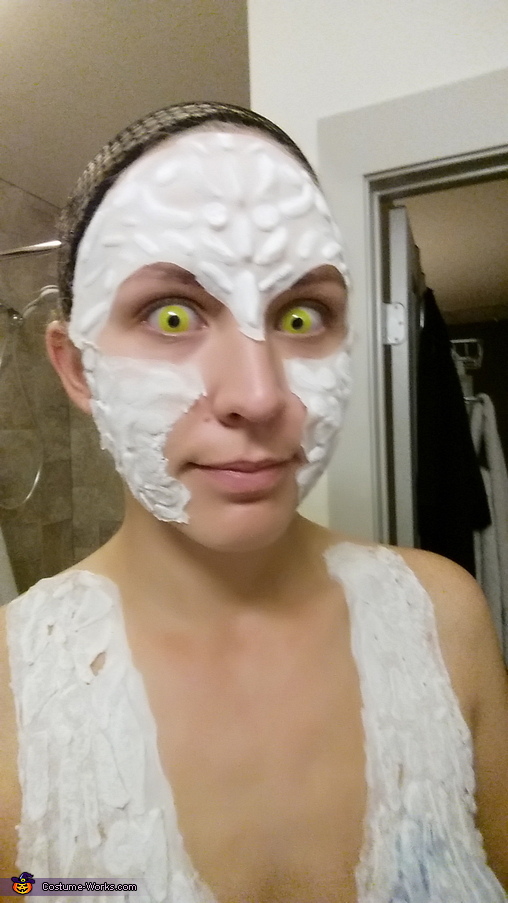 In the process of 'Mystiquing' (with help from a friend)
More views:
(click to enlarge)
A word from Hayley, the 'Mystique' costume creator:
Mystique was one of my favorites. I love DIY costumes, and when I commit to a character for Halloween, I want to give 100% to making a really awesome and creative costume. Often, I don't...
Read more »