Fall Tree Costume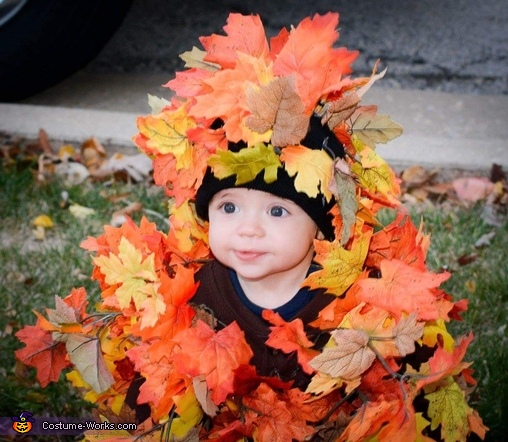 Fall Tree Costume
More views:
(click to enlarge)
A word from Taylor, the 'Fall Tree' costume creator:
My son is wearing this costume.
I went to Walmart and bought brown sweats and a long sleeve brown shirt and a sock hat.
The leaves are glued and sowed on to the shirt front and back and down the arms. I left most of the leaves on the stems so the would hang out and off of the shirt not just be flat on the shirt. I wanted to give the outfit a nice round look on top and his legs would be the trunk of the tree. I then attached what leaves I had left to the sock hat to round off the top. I used a beanie baby squirrel and sowed it to his leg as if the squirrel was running up the tree.