Dia De Los Muertos Costume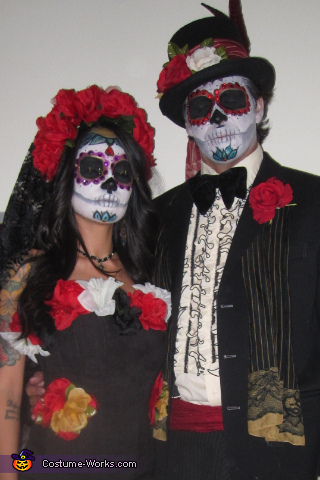 Mateo & Kimberly's Dia De Los Muertos
More views:
(click to enlarge)
A word from Mateo, the 'Dia De Los Muertos' costume creator:
This is my girlfriend Kimberly and I (Mateo's) "dia de los muertos" costumes..
All of the clothes are from our own closet.. all of the flowers were from a dollar store.. the gems around our eyes & face are from a craft store and the make-up we used was all Kimberly's. (not mine!)We each did our own make-up ("which took 4 hours!")total cost for our costumes combined was under 10 bucks! my advice on doing a 4 hour make-up job...Turn on your air conditioner, get a comfy chair, stay hydrated and drink water, and eat before you start!