Baby Marine Semper Fi Costume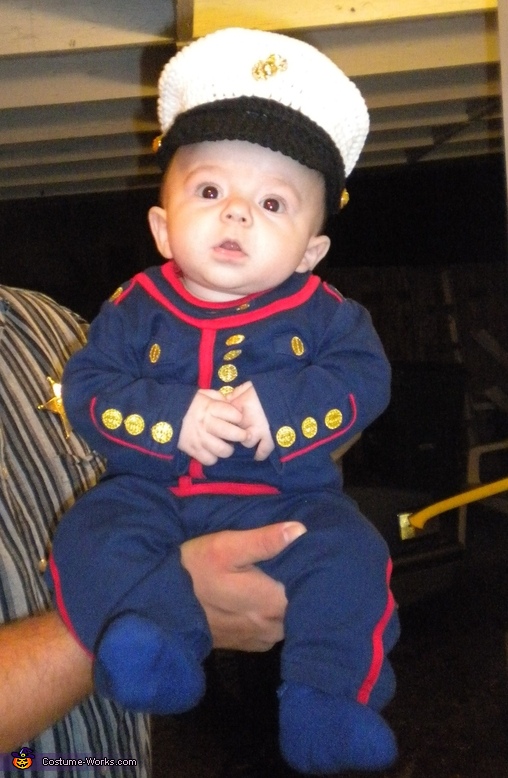 Baby Marine "Semper Fi"
A word from Sarah, the 'Baby Marine Semper Fi' costume creator:
This is my 3 month old son Dallas. He is a cute little Marine this year.His Daddy is a Marine Veteran and we are hoping baby Dallas follows in his footsteps! This costume was purchased from 2 different places. The hat from Etsy $30, it is crocheted and the outfit was purchased from a military store $25.