Winnie The Pooh and Honey Pot Costume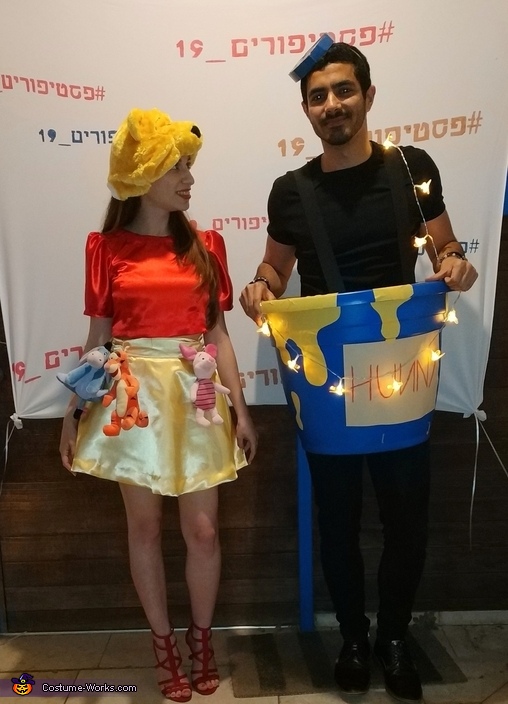 Winnie The Pooh and Honey Pot Costume
A word from Dana, the 'Winnie The Pooh and Honey Pot' costume creator:
My boyfriend and I wanted to involve led lights in our costume, we have found online bee shape led lights which works using batteries and we came up with the following couple costume idea.
For the Winnie The Pooh costume:
I bought the hat in Christmas market, I sewed the costume from red and yellow sateen fabric, the skirt is made from yellow sateen fabric and yellow tulle underneath. To complete the look, I bought the toys in the toy store near my house and I bought red shoes.
For the honey pot:
* Bee shape led (2.5 meters)
* plastic flower pot, which we dyed in blue using a blue spray, cut using a knife the bottom of it and attached using rubber bands.
* Yellow paper for writing the "Hunny" sign
* Yellow shiny and sticky paper for the honey itself
* Headband with plastic circuit glued to it

We were a hit at the costume party! Hope you got inspired and you will have fun with this costume!