Willy Wonka and Violet from the Chocolate Factory Costume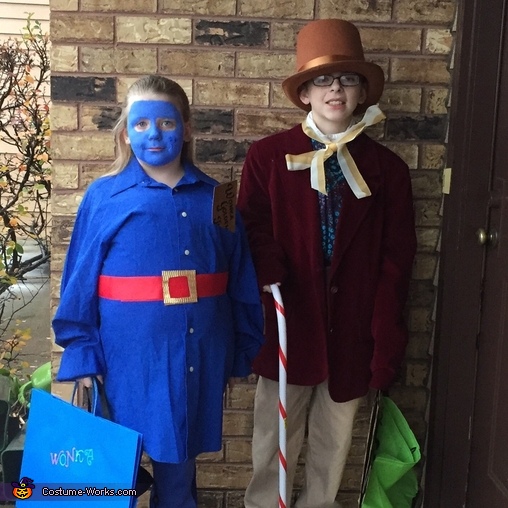 Violet and Willy Wonka!
A word from Alicia, the 'Willy Wonka and Violet' costume creator:
My daughter and I went to our local Goodwill to get halloween customes. She found the blue shirt and said Mom I could be Violet from the original Willy Wonka, and my Quinn (her brother) could be Willy Wonka!! I said awesome idea!! We ventured around town to a few more Goodwill Stores and when we found Willy Wonkas perfect purple suit coat we knew it was meant to be!! Everything besides his hat came from Goodwill stores! They were a hit when we went Trick or Treating!!