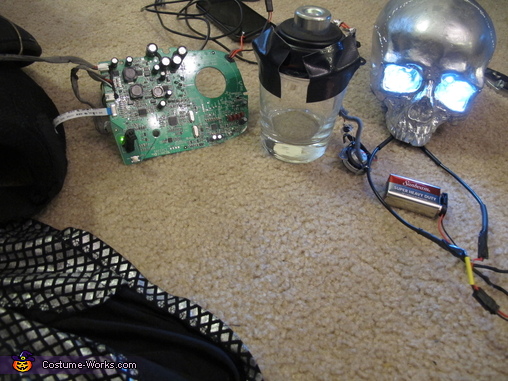 My in skull stereo system, that glass is tied to a speaker that amplifies the sound. Because of this, you can hear my voice / music from far away.
More views:
(click to enlarge)
A word from Brendon, the 'Undead Monster Skovslayer' costume creator:
Originally my World of Warcraft character, Skovslayer is now an undead monster that creeps around Orlando to have some fun. This year I added a four speaker audio system with both music and voice. His...
Read more »