Toy Story Family Costumes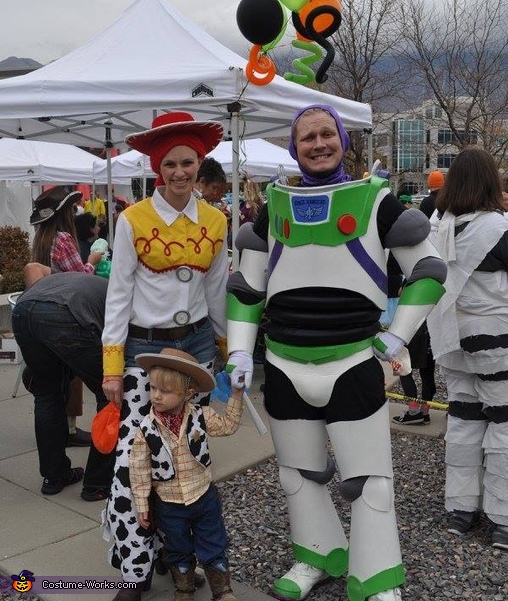 Toy Story Family Costumes
More views:
(click to enlarge)
A word from Bryan, the 'Toy Story' costume creator:
This is my family dressed as Toy Story Characters. I'm Buzz, my wife is Jessie, and the kid is Woody. It was fun to go together.

For Buzz, a tutorial to make it can be found here. It's the most difficult of the set, but also the funnest to wear.

Jessie and Woody were primarily made from items found at Thrift stores. We then modified them to look right. For Jessie's chaps and Woody's vest, we made those from some cow -print fabric and block trim. We added a yellow yolk and details to Jessie's shirt, and used a red fabric marker to add the checkers to Woody's shirt (or you could just find matching fabric and make a shirt). Jessie's wig is just a basic yarn wig. We found plenty of tutorials for that online.