TMNT Leo Costume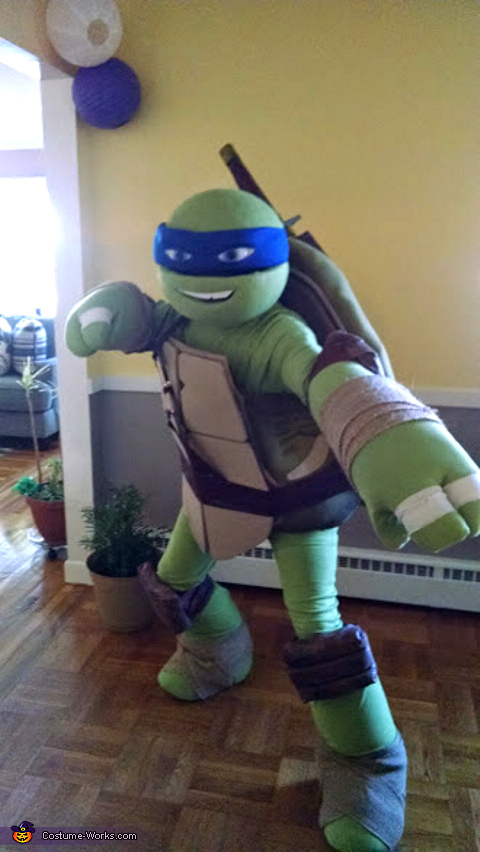 Finished Costume
More views:
(click to enlarge)
A word from Denis, the 'TMNT Leo' costume creator:
Name: Denis Robichaud

Age: 32


Character: Leonardo

Where the Character is from: (Nickelodeonís Teenage Mutant Ninja Turtles)

As Leonardo from the Nickelodeon style series I have made my costume 100% from scratch materials in a mascot style. I have used primarily sewing and hot glue in addition to hi-density foam, lacrosse gloves, Serving spoons, boogie boards and a variety of polyester fabrics and spray paint to achieve this costume. Lacrosse gloves are the base for the hands to allow free movement of the fingers and hidden under hi-density poly foam are a pair of sneakers for comfort and practicality. The shell is built of two boogie boards cut, glued and dressed with the front shell which is comprised of a knit sewn base poly batting pad, textured with spray paint and tiles cut from 3/8" Thick EVA Foam Mats. Two half Styrofoam balls make up the head with the eyes being painted serving spoons.