Raphael Costume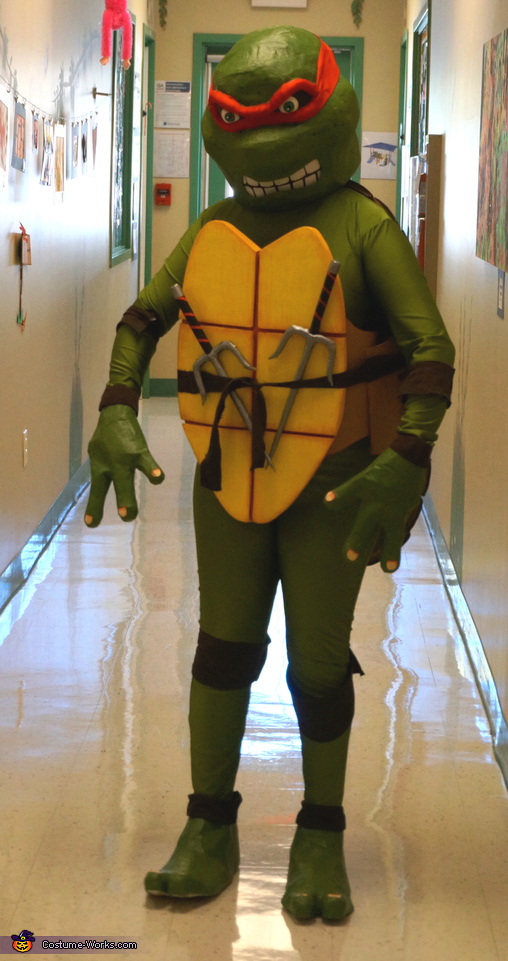 Homemade Raphael costume
More views:
(click to enlarge)
A word from Jessica, the 'Raphael' costume creator:
I'm wearing it. I run a preschool and made it for the kids.

The head, hands and feet were constructed out of cardboard and masking tape then paper mâché and painted it with acrylic paint. The shell is simply made of cardboard, brown paper bags, hot glue and a lot of patience! The chest piece is layers of cardboard and yellow craft foam I painted. I hand painted the eyes using ping pong balls. The sai weapons are out of cardboard, masking tape, duct tape, electrical tape, and two foam hair rollers for the handles. The red mask and brown belts are just remnants I had.

The only item purchased was the green body suit. I mixed the acrylic paints to match the color of the suit.