The Once-ler Costume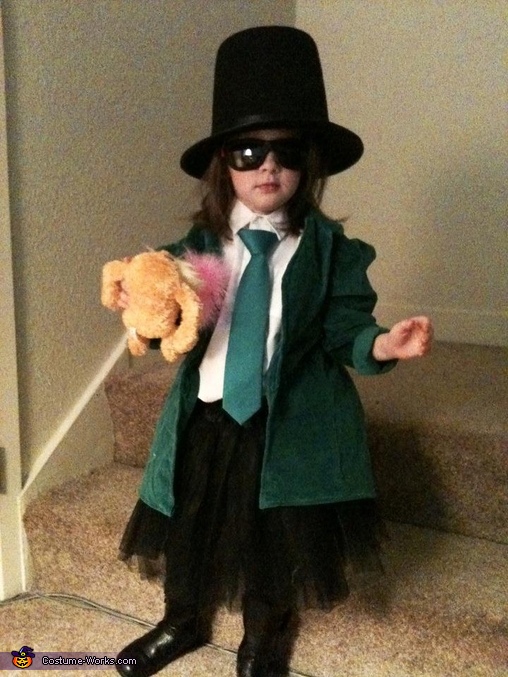 How Bad Can She Possibly Be?
A word from Erin, the 'The Once-ler' costume creator:
My daughter is wearing the costume and she wanted to be the Onceler from the Lorax movie this year. Since the Onceler is a boy in the movie I had to get creative to make it more girly. I found an ugly old green velvet dress at a thrift store and converted it into a jacket. She's also wearing a hand made tutu, black tights and boots. For the shirt I just bought a button up white boys shirt and ordered a green tie to go with it. I also found a Lorax doll for her to carry around and bought a black top hat. How bad can she possibly be? Happy Halloween!