Spino-Dino Boy Costume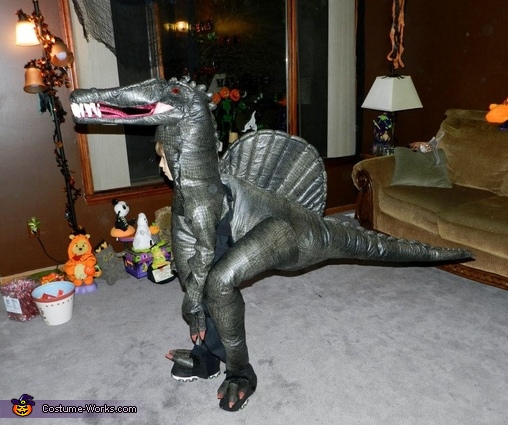 Dini boy getting ready to hit the streets!
More views:
(click to enlarge)
A word from Nikki, the 'Spino-Dino Boy' costume creator:
This is Brandon who just happens to be obsessed with Dinosaurs. Lucky for him his Grandma can works magic! She has always made costumes for her grandchildren that make people stop and stare! This costume is her design, no pattern, just tons of great talent and imagination! This is Brandon's third year (he is seven) going as a different dinosaur, this year he is a Spinosaurus, think Jurassic Park 3. Grandma works so hard every year on her creations for her "Bboys" I knew I needed to show the masses!