Rosco The Last Dog Samurai Costume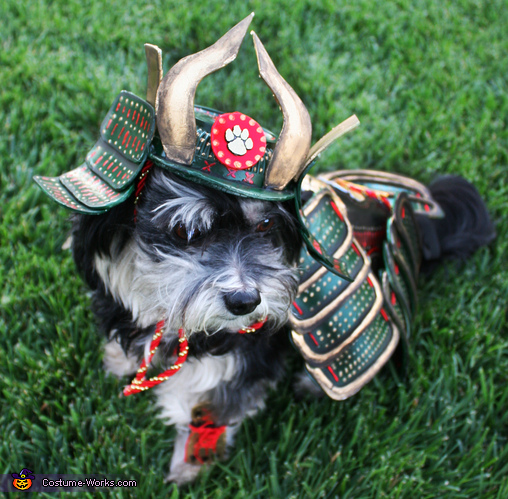 Rosco The Last Dog Samurai
More views:
(click to enlarge)
A word from Tam, the 'Rosco The Last Dog Samurai' costume creator:
Rosco the Last Dog Samurai is awaiting an epic battle! He is a renowned warrior of 10 years and is constantly in battle with stinky socks, his own tail and bath time. His mother seen that he was had a very brave leadership trait as a puppy and decided to craft him an epic Samurai warrior armor, to battle in style for his 10th Birthday.
We made everything under $10 and knick knacks around the house. We took measurements and made patterns out of paper of his body. Then we cut the shapes out of foam board and spray painted them. We hot glue gunned everything on.