Queen from Snow White Costume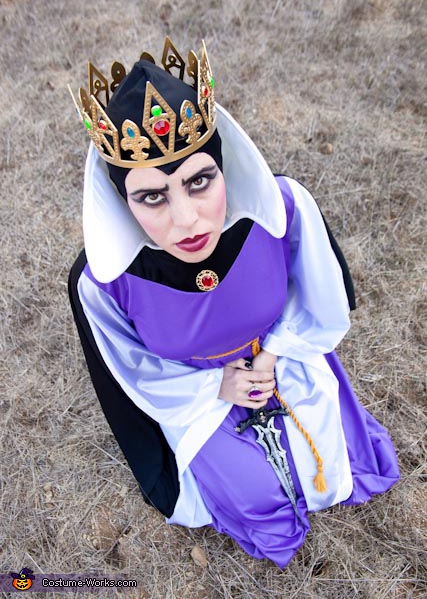 The Evil Queen
A word from Monique, the 'Evil Queen' costume creator:
This is a photo of myself in a costume of the Queen from Snow White and the Seven Dwarfs. I made the costume by getting a purple long robe and I got a crown and painted it gold and glued ruby's and jewels on it. I did my makeup with dark lips and eyes and white face makeup. I bought a plastic sword and added a rope that I added glitter to and used as a belt.
I got tons of compliments on this costume. The total cost was about $30 including the makeup.