Purge Girl Costume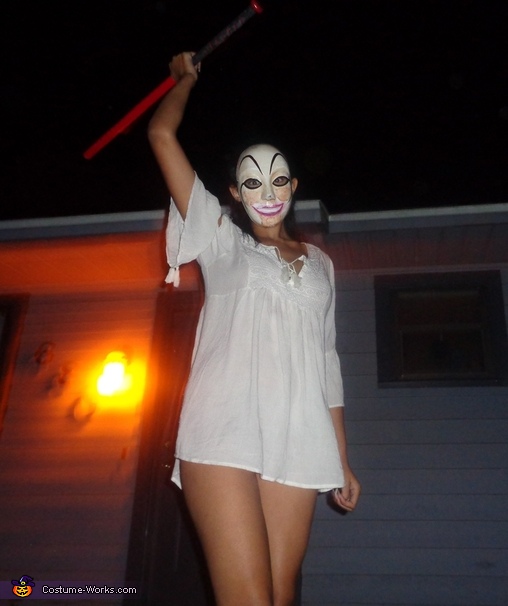 Just a girl Purging!
More views:
(click to enlarge)
A word from Deanna, the 'Purge Girl' costume creator:
I (Deanna) am wearing the costume. I was inspired by the girls in the first purge movie and I thought it would be so cool be one of them for Halloween. I bought a blank mask and hand painted it to appear as it did in the movie, since all "purge" masks were sold out. I contored attempting to create high cheek bones and a thin jaw. The most difficult part was trying to create that creepy overly exaggerated smile as it appeared in the movie. So I also used lipstick to create a more natural curve of the lips. Next was the white dress and weapon, I used a bat.