United We Purge Costume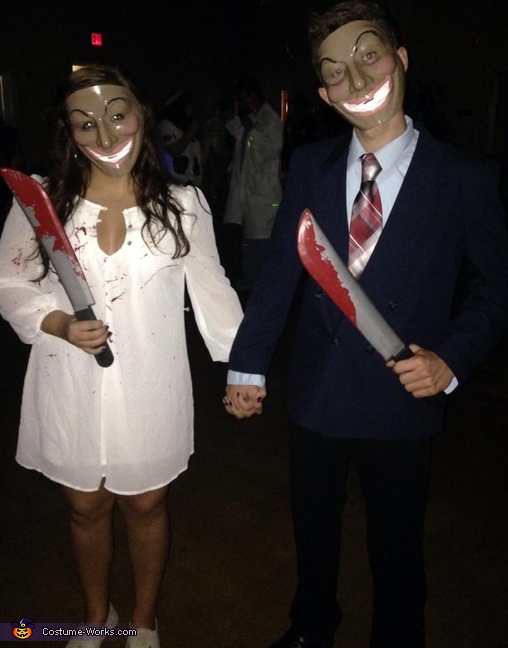 United We Purge.
More views:
(click to enlarge)
A word from Casey, the 'United We Purge' costume creator:
My boyfriend and I are the biggest horror movie fanatics. We love everything Halloween and when we saw the opportunity to dress up as the couple from the Purge we were so excited! The masks we are wearing are actually "V for Vendetta" masks that we spray painted and cut to make it look like the purge masks. We had ordered the purge masks a month before hand, but the day before Halloween we got an email saying that they had ran out of our masks, so we got creative! My dress and his outfit were all from our local thrift store, and our machetes did not have blood on the, we painted that on there. John is the guy in the picture, and I, Casey am the girl. The couple we were portraying was the rich kid on the front porch looking into the camera in the film and the woman next to him in the white dress. I am happy to say that I came up with the idea :) We love this outfit and hope everyone else does too!