Old News Dog Costume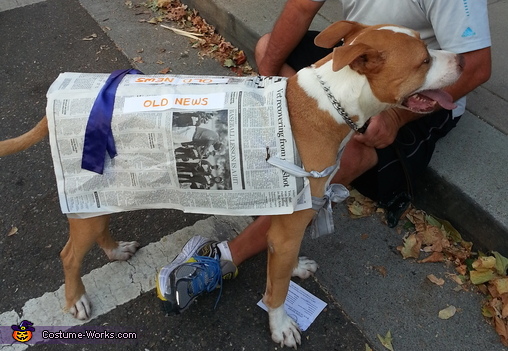 'OLD NEWS'
A word from Diana, the 'Old News' costume creator:
Petey is a happy go lucky rescue dog, that is very patient with my dressing him up . If fact, he loves to be dressed up in Halloween costumes because he knows he will be going someplace where people will make a fuss over him.

This year we put yesterdays newspaper on him and wrote....OLD NEWS.

Needed a quick costume and this original idea popped into my head.

This costume is basically FREE. Can't get any cheaper than that. People laughed and a good time was had by all.

Funny, but the local newspaper happened to be at the event. Their photographer nearly fell over laughing as he snapped his photo.