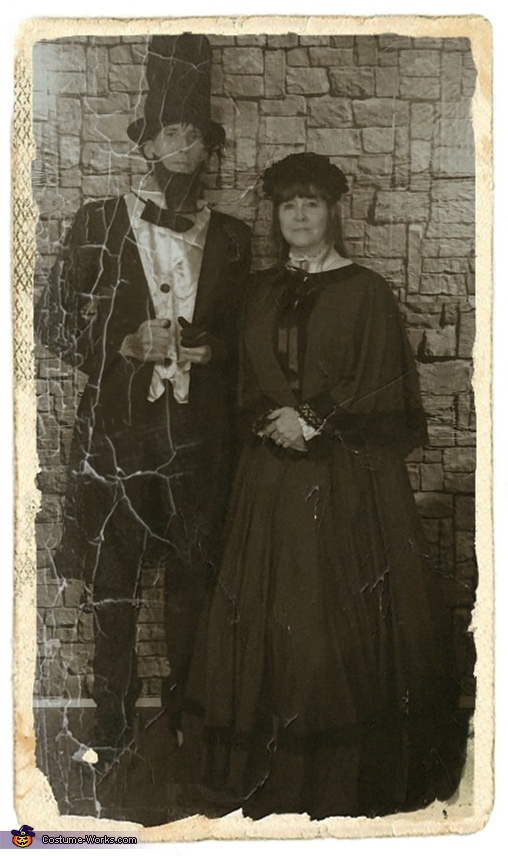 (Same as first photo, with with an antique filter.)
More views:
(click to enlarge)
A word from Tracy, the 'Mr. and Mrs. Abraham Lincoln' costume creator:
My husband, Tim, tall and thin like President Lincoln naturally looks like him. My outfit took a bit more work and I learned a valuable lesson that night: do not play billiards in a petticoat!