Mountie Costume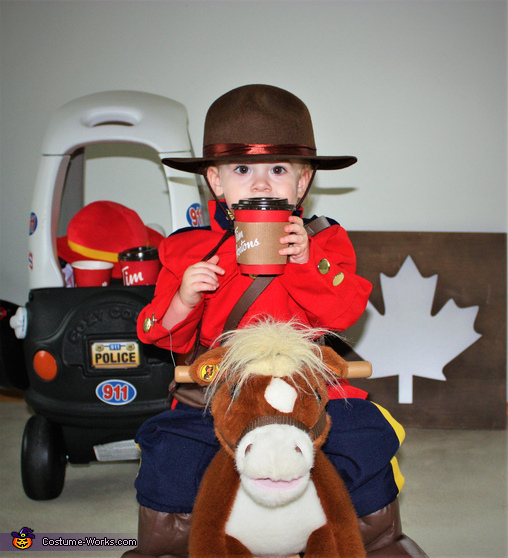 Mountie Costume
A word from Holly, the 'Mountie' costume creator:
Our 1 year old is the cutest Mountie out there, eh!

The costume was bought and I sewed it up and added a special touch to make it fit just right. No Mountie is complete without horse and police car, but especially not a cup of Timmies!