Mike and Sully Costume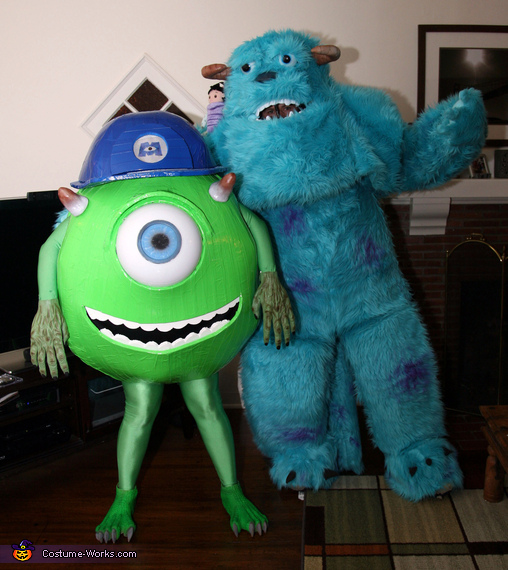 Mike and Sully from Monsters Inc.
More views:
(click to enlarge)
A word from Kendall, the 'Mike and Sully' costume creator:
This year I built two costumes from scratch. I am in the Sully costume (Large blue monster) and my wife is in the Mike (eyeball) costume. Sully is made from chicken wire, upholstery foam, and blue fur. Mike was made from closed cell foam glued into a ball using the same technique as a pattern on a world globe or orange slices. It was then covered with green duck tape. The eyeball is a punch bowl. We painted the white on the inside so the outside remained shiny. The iris was painted on the outside with a airbrush. The hat was made with the same closed cell foam and covered in blue duck tape. Too many hours of work to count. I have lived these costumes for two months with pretty much nothing else.