Marvin the Martian Costume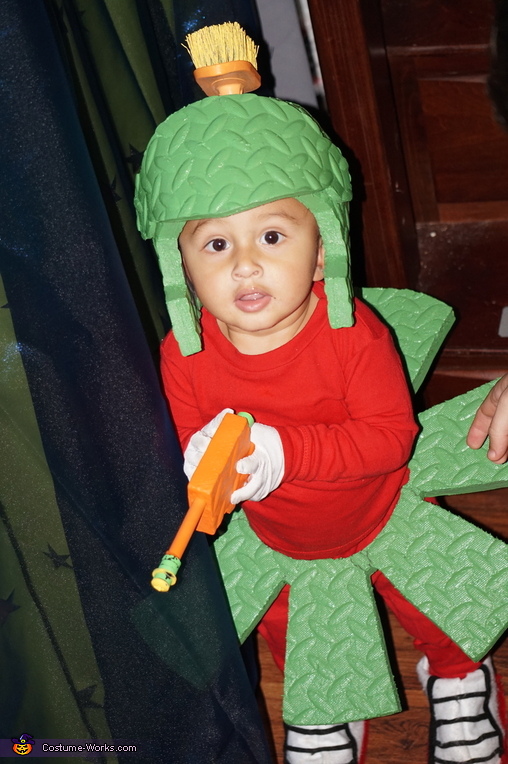 Marvin the Martian Costume
More views:
(click to enlarge)
A word from Danniela, the 'Marvin the Martian' costume creator:
The inspiration for Marvin the Martian came from my sons uncle he loved him as a kid. We watched looney toons every Saturday morning we always talked about trying to make the costume but never really pulled it all together. This year I decided to get it a try since I was already crafting my oldest sons costume.

I started with his skirt it was a challenge getting it to be straight out and not to flimsy. I ended up using foam flooring his helmet also out of the foam flooring that we already had which was a plus. The brush for his helmet was a scrub brush I bought for a dollar at the dollar tree I hand painted it then sealed it with clear sealer and hot glue it to the helmet. I then painted everything green with paint from our sons room remodel so again a plus not having to purchase anything. His shoe covers were made from felt pieces I hand sewed them then added the accent pieces with fabric glue. I sewed on elastic to the bottom so they would stay. We found some red pajamas on Amazon to finish off the costume. Overall his costume was super cheap we ended up spending maybe 16$ on the whole thing.

His costume got some many oooos and ahhs I was very happy with the out come. The children had no idea who he was but the adults loved it.