Madeline Costume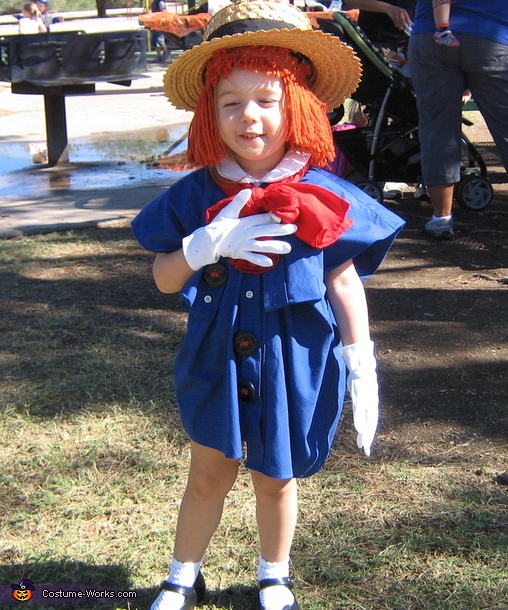 'I'm Madeline!'
More views:
(click to enlarge)
A word from Jenifer, the 'Madeline' costume creator:
My 3-year old loves to read "Madeline and the Gypsies", "Madeline and the Bad Hat", or any of the Madeline books everyday.
She was thrilled at the idea of being "Madeline".
I cut off the collar and sleeves from an old shirt then I tucked half of around the collar with duct tape and a few stitches.
I hot-glued a bow on an old hat. And I used the extra ribbon around her head. I hot-glued orange yarn on the ribbon to make "Madeline's charming red hair" and closed it with velcro.
The red scarf and gloves were mine when I was little but are still too big for her.
Luckily the cape is machine washable because she won't take it off.