Julianbot 1.0 Costume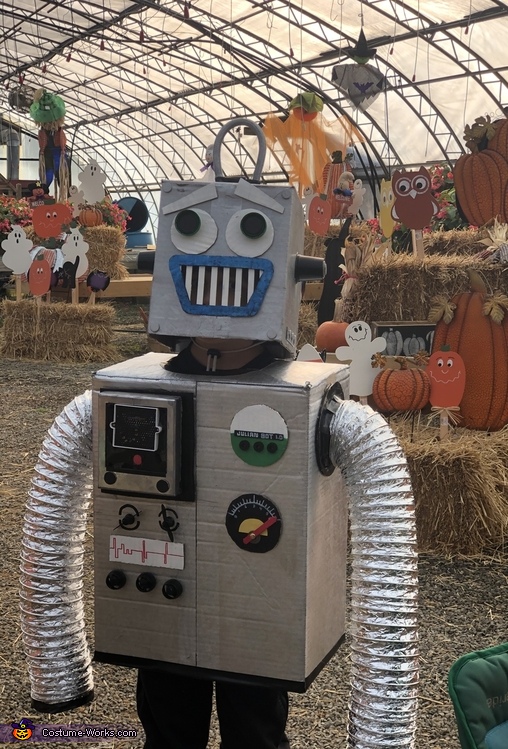 Julianbot 1.0 in the Greenhouse
More views:
(click to enlarge)
A word from Sandy, the 'Julianbot 1.0' costume creator:
Julian, my 5 year old son, is wearing the costume and helped design it. We were inspired by a design we saw on Pinterest, however Julian decided he wanted a working control panel with lights and sounds . So in his control panel, is a J that lights up and a sound button that has his voice recorded in a robot style. Itís interactive and people especially kids loved pressing the button at the trunk or treat event we went to this weekend.
The helmet has an adjustable cap inside so that it moves with wherever his gaze is.

We started with a large coats board box for body and smaller one for head. All materials are recycled, including keurig cups for ears, caps from applesauce for dials, and caps of ice tea bottles for for eyes. A braided plumbing pipe is the antenna on the head which seconds for a handle if the helmet is removed.