Invisible Man Costume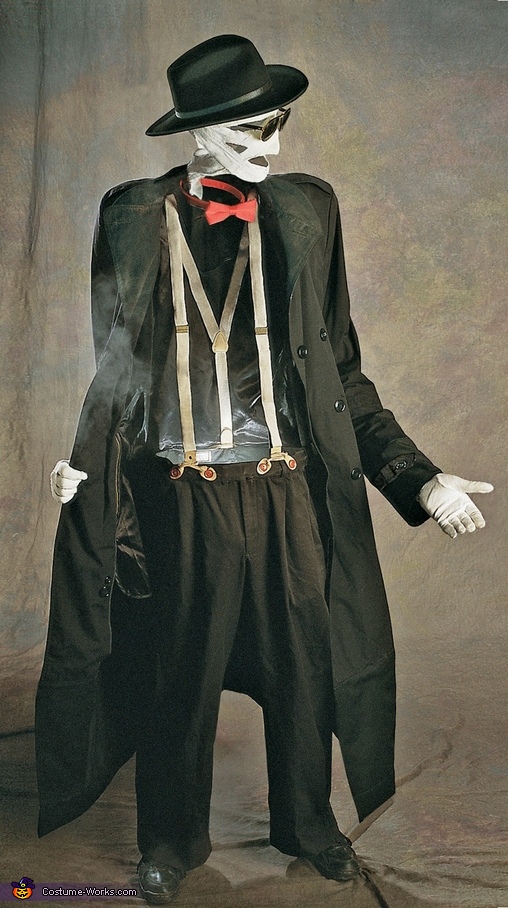 Invisible Man
A word from Bill, the 'Invisible Man' costume creator:
Always wanted to be invisible and came up with this Illusion of the Invisible Man.
I had the Idea in my head but I had to convince my wife to help me do a lot of the sewing.
The head turns and it lights up and when your look closer all you find is a empty pair of pants.
The hardest part was creating the head so you could see through it and all of the movement with the head. Fiberglass was used to hold the shape of the head piece.
My wife became the Invisible Man. It's funny when she comes out of Costume, people are expecting a man. Women love it when they see it's a girl.