Inside Out Anger Costume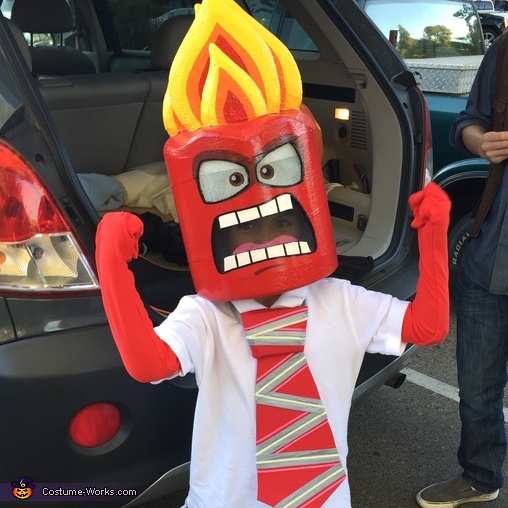 Im so ANGRY!
A word from Stuart, the 'Inside Out Anger' costume creator:
My 6 year old son loved the Anger character from the Disney movie "Inside Out" so my wife and I worked together to create his Anger inspired costume. The head is constructed from a 10" cardboard tube along with pieces of polystyrene foam sheets for the top, bottom, and flames. Everything is painted with Acrylic paints and window screen was glued in for the eyes and mouth for vision and air flow. The tie was made from a combination of felt, ribbon, and foam.