I'm flying, Jack! Costume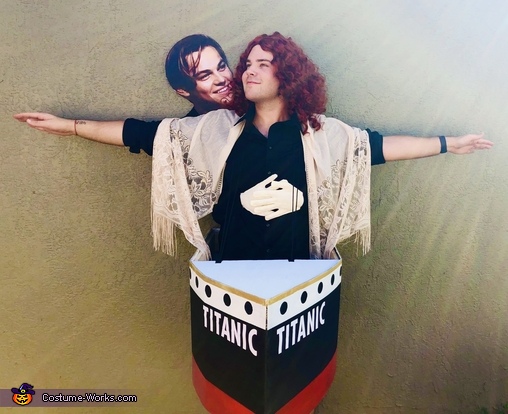 This year, I decided to take my halloween costume to Titanic proportions
A word from John, the 'I'm flying, Jack!' costume creator:
My name is John. This year, I decided to take my halloween costume to Titanic proportions 🚢 #ImFlyingJack

I made the costume with wood as the base, card board, printed jacks face, screwed it on the back and painted it!