Heavy Load Illusion Costume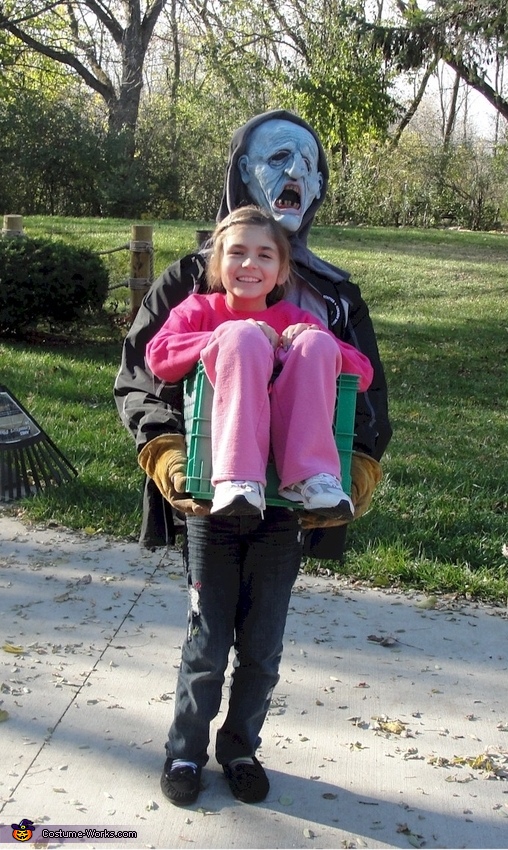 Heavy Load Illusion Costume
A word from John, the 'Heavy Load' costume creator:
Franki is being carried around by a monster!!
In past years she has seen mom and dad wearing illusions on Halloween and was hoping that she could be in an illusion this year at school. The monster's spine is connected to the crate. The monster's head, upper body, and arms are made of Styrofoam. The costume weighs 15 pounds and Franki is secretly carrying the weight on her own shoulders with straps from an old backpack. The straps are hidden under her sweatshirt and attached to the inside-back of the crate. The head is just a mask that is filled with expansion foam. Very SCARY.