Forrest Gump and Lt. Dan Costume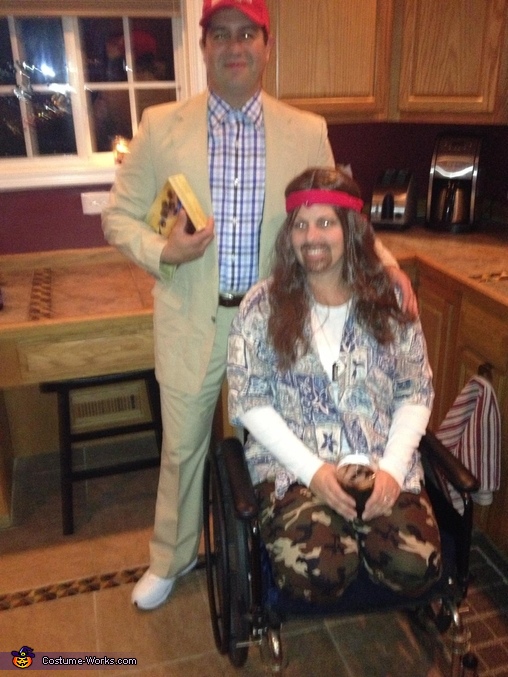 Life is like a box of chocolate, ya never know what your gonna get:)
A word from Leanna, the 'Forrest Gump and Lt. Dan' costume creator:
My husband Dan is wearing Forrest Gump and I went with Lt. Dan. The costumes were made up of clothing we bought at Salvation army and we ordered the Bubba Gump hat online, along with the wig. Our costumes cost approx. $60 for all. We borrowed a wheel chair from a family member, which was a big hit to complete the costume.
We are into homemade costumes, this is our 3rd year dressing up as a couple and each year we were awarded best couple costumes. This seemed to be a big hit... now we are already thinking about what we will do next year to top this! ENJOY!