Evil Mermaid Costume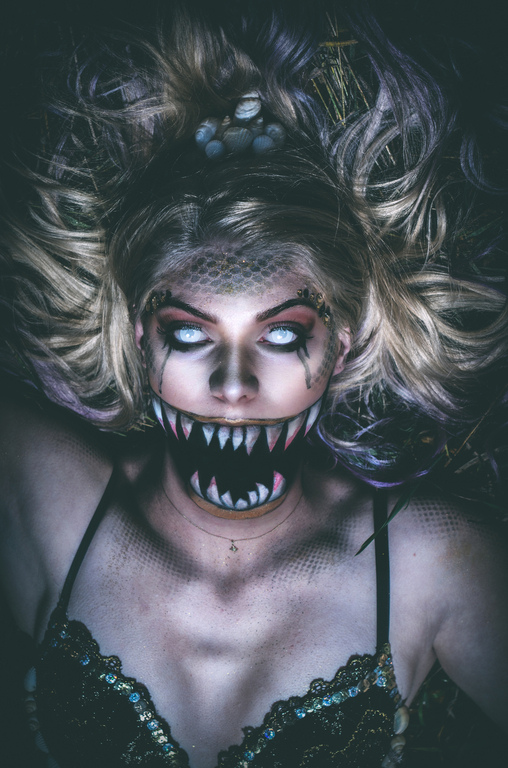 Close up of the makeup
More views:
(click to enlarge)
A word from Amanda, the 'Evil Mermaid' costume creator:
Megan Leslie was my model for this particular costume.
I was looking for a makeup look to promote my makeup artistry this year and was having trouble finding inspiration. I took to Facebook, and asked my local models what they think would be a good idea. There were many comments to choose from, but this one was by far my favourite. I was unsure of wether or not we could pull it off, but why not try?
We decided on a black and gold theme to match the fabrics I had on hand, I took to designing the skirt while Megan glued together the top. The costume overall was very simple. We hot glued shells and sequins to a black bra as well as to a headband for her crown. The skirt was just a gradual rectangle peaking at her waist measurement, with a corset in the back to make enough room for her hips. I just made a small fin shaped sock for her feet separately.
The makeup was done with a mixture of airbrush makeup and traditional makeup. The entire thing could be done with regular makeup if you are willing to take more time!
This entire look only took us a couple weeks to put together! A very unique and fairly simple costume to do.