Et, Elliot and Gertie Costume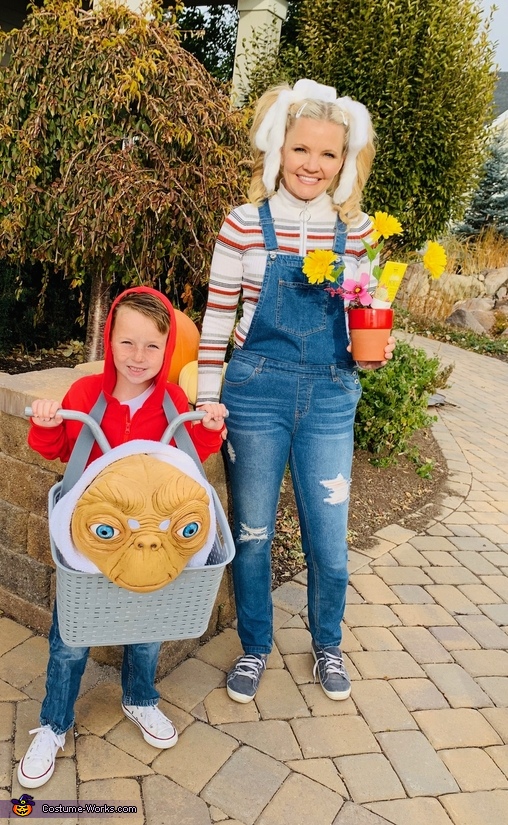 ET and girdy.
More views:
(click to enlarge)
A word from Nicole, the 'Et, Elliot and Gertie' costume creator:
Hi! We recently traveled to Universal studios and my 6 year old son became enthralled with ET. He begged me to make this costume for him. I decided to join in on the fun with him and be 'Girdy". How we made it is we bought a basket from the store. These can also be purchased on amazon. We took handles off one of our bikes and attached to basket. We then ordered a ET mask and put it onto a stuffed animal we already owned. We wrapped ET in a towel. My son then wore a red zip up jacket like "Elliot" in ET. We used a black strap to wrap around his neck so he could easily carry basket. He walks around with a cell phone playing ET themed music. For Girdy I got overalls and found a striped turtle neck. I also went to the craft store and found yarn similar to what Girdy wore in ET. I also put in clips that she wore. Lastly, I got flowers similar to ones found in ET.