Energizer Baby Costume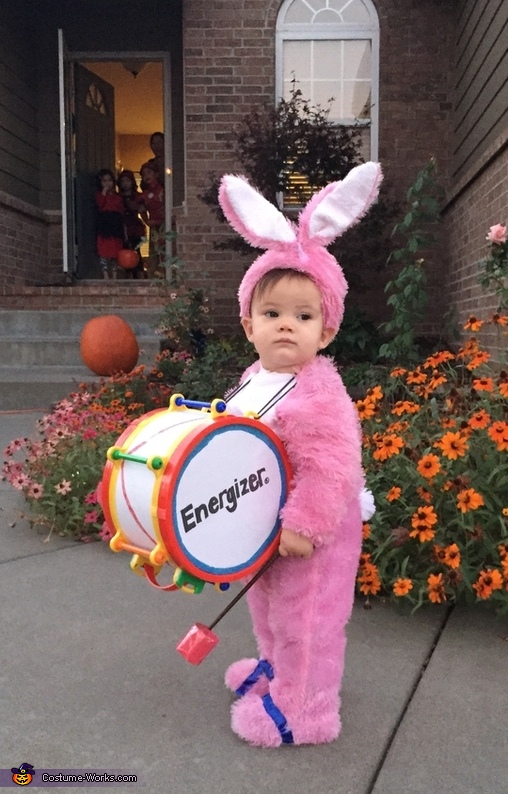 Energizer Baby!
More views:
(click to enlarge)
A word from Chancie, the 'Energizer Baby' costume creator:
My 11 month old son. He is truly the energizer bunny right now so that was the inspiration. Started with basic pink girl bunny costume but made and resewed all the white areas and energizer battery patches and had to completely detach and redo the ears to make them standup using headband and wire. Also sewed blue ribbon for the sandals. The drum was bought in store but the white areas were hand drawn and had to use a different string to allow my son to wear it. The drumsticks were made with toilet paper rolls and construction paper.