Deer Taxidermy Costume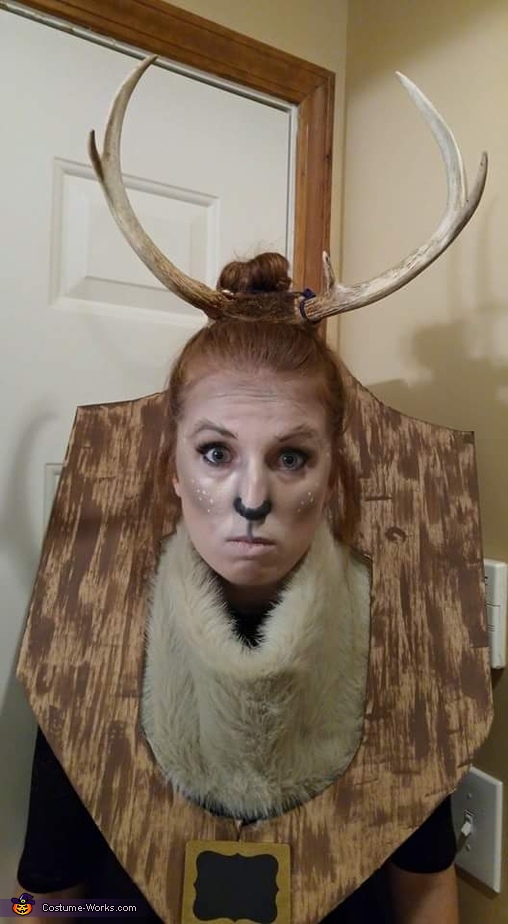 Oh Deer!
A word from Maura, the 'Deer Taxidermy' costume creator:
I was a taxidermy of a deer. I was sitting on my couch trying to figure out what to be for Halloween, and saw the real deer antlers sitting on my coffee table. For some reason I thought, "I wonder if I could somehow get those suckers to attach to my head." After a long trial and error, it worked! I got real deer antlers to attach to my head!
I then took a piece of cardboard, cut it and painted it to look like wood. I bought a piece of faux fur, and caked on the makeup.
I showed up to a party of about 60 people, and when I arrived, everyone simultaneously turned and burst into laughter and "Oh my gosh!" Everyone told me it was the greatest costume, and that I should enter a contest, so here I am!