Bowl of Fruit Loops Costume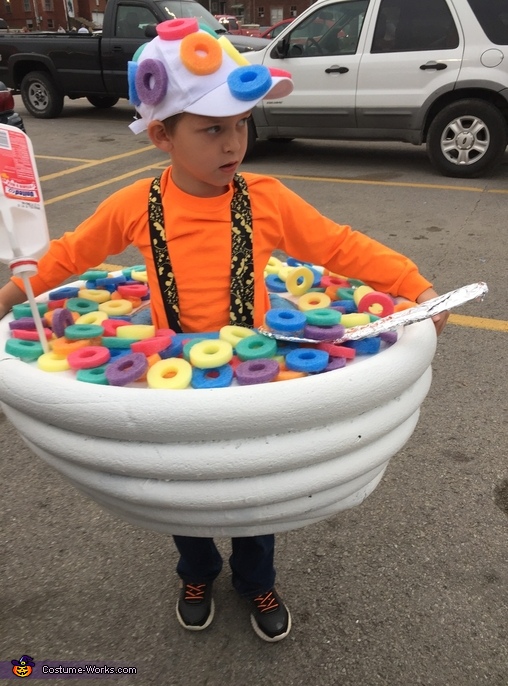 Bowl of Fruit Loops Costume
A word from Mindy, the 'Bowl of Fruit Loops' costume creator:
My 7 year old Grandson is wearing this costume, I just wanted to make him something unique.Got the idea from a box of fruit loops and searched it on YouTube and got some ideas.
I used pipe insulation for the bowl and hot glued them together, then painted them white, I cut pool noodles for the cereal, I cut cardboard in the shape of a spoon and covered it with aluminum foil. The milk jug is head up with a blind stick. It weighs about 5/6 pounds and being held up with suspenders.