Borderlands 2 Axton Costume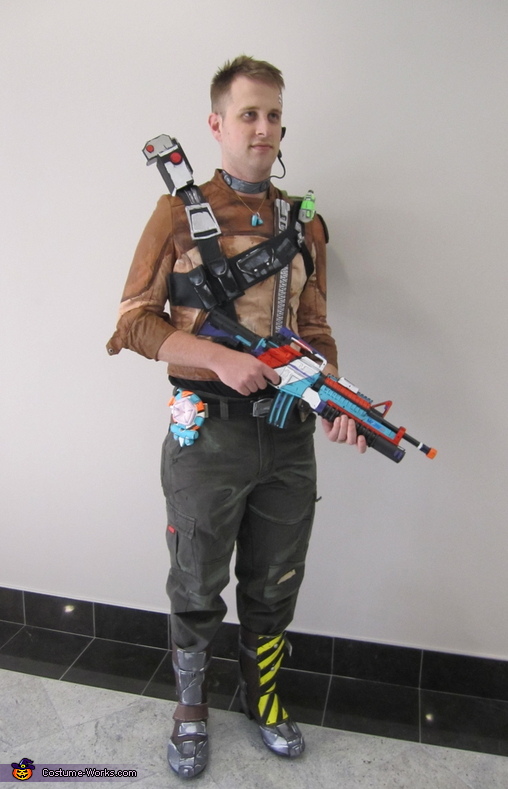 Front shot of his costume.
More views:
(click to enlarge)
A word from Jennette, the 'Borderlands 2 Axton' costume creator:
My husband and I love the new Borderlands 2 video game. He plays a character called Axton, and for Halloween, he asked me to create this for him. It was quite a challenge, but totally worth it in the end!

First off, almost every accessory on his outfit is made with craft foam and crayola model magic. Painted with acrylics to give it that 3D look like the game (the Borderlands games have a very messy cell shaded art style, so I wanted to capture that in his costume).

The jacket was just some jacket I found at a thrift store, painted it to match the characters'.

The belts are all hand sewn.