Bob Ross Costume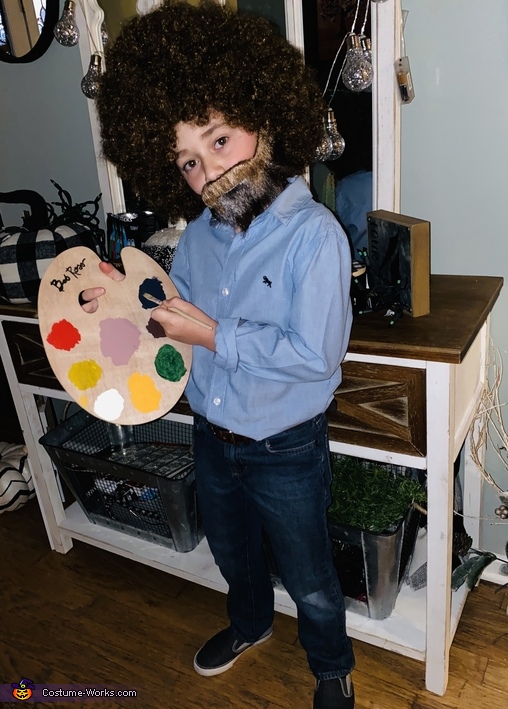 Bob Ross ready for his school parade this morning
More views:
(click to enlarge)
A word from Crystal, the 'Bob Ross' costume creator:
This is maddox... he is an 8 year old Bob Ross.
He came up to me about 3 months ago and ask to be Bob for Halloween. I ask him, "how do you know who Bob Ross is?"
He said he watches him on YouTube.
I thought to myself, you would make a perfect Bob Ross

Jeans... already had
Shirt was from a wedding this summer
Shoes & belt are from goodwill
Hair, beard, paint pallet are from amazon
Total cost spent on the things we didn't have already was $35 total

I'm his mamma and I think we did a pretty good job!
He sure was excited to go to school this morning and be in the school parade!