Baby Pearl in a Clam Shell Costume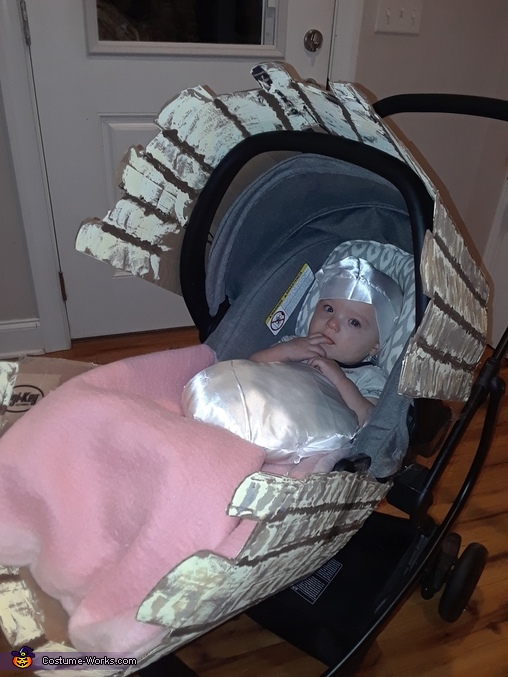 Baby Pearl in a Clam Shell Costume
More views:
(click to enlarge)
A word from Jessica, the 'Baby Pearl in a Clam Shell' costume creator:
A mom had a dream . . . could she get her whole family costumed for under $60, and could they all agree on a theme? Well that dream came true and our family had fun with their Ocean themed do-it-yourself costumes. Since our youngest was going to be in a stroller we decided to incorporate it into our costume—hence the baby pearl in a clamshell! Here's how we did it;

Clam Shell and pearl—cut out 2 ribbed rectangular pieces of cardboard and painted them in mottled colors and attached them to the stroller with wire. For the pearl I bought a white satin pillowcase at the dollar store ($2) and cut out a circle, sewed and stuffed it. With the leftover satin I sewed a little cap for my son. I got an old pink fleece blanket at thrift store for $1 and cut out a sort of semi-circle to be the soft part of the clam.