Garden Gnome Costume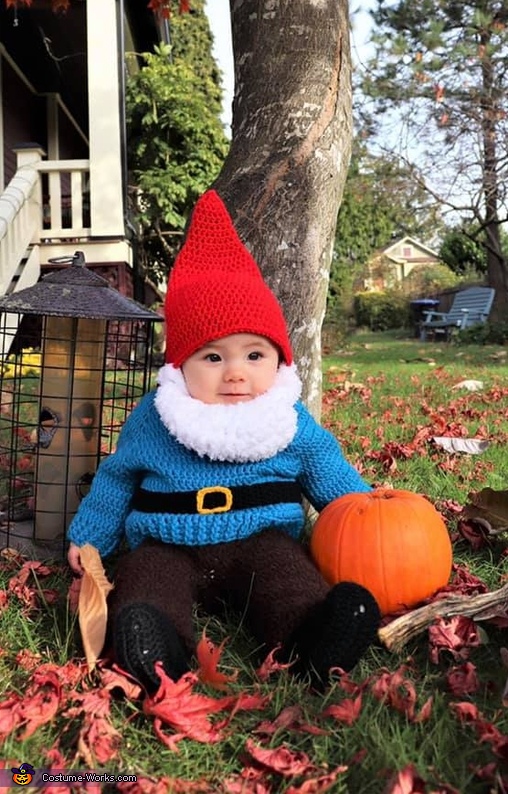 DIY Baby Gnome
A word from Elissa, the 'Garden Gnome' costume creator:
Wearing this baby gnome costume is our first baby, Chloe. She's 5 months old. I crocheted this costume from head to toe. It took about a month in between her naps and family members holding her!

I got this idea from googling baby costumes and when I saw a gnome, I was ecstatic! Nothing was more perfect for her as she's so little. I love to DIY costumes so I picked up my crochet hook, picked up various yarn that I already had and a couple more from Michaels and started working away.

It cost less than $10 and around 15 hours of work. I loosely followed some patterns I found free on youtube and did a bunch of trial and error until I got something that fit her.

Overall everyone loved the work and my daughter seemed to be super comfortable in it too!