Astrid from How To Train Your Dragon Costume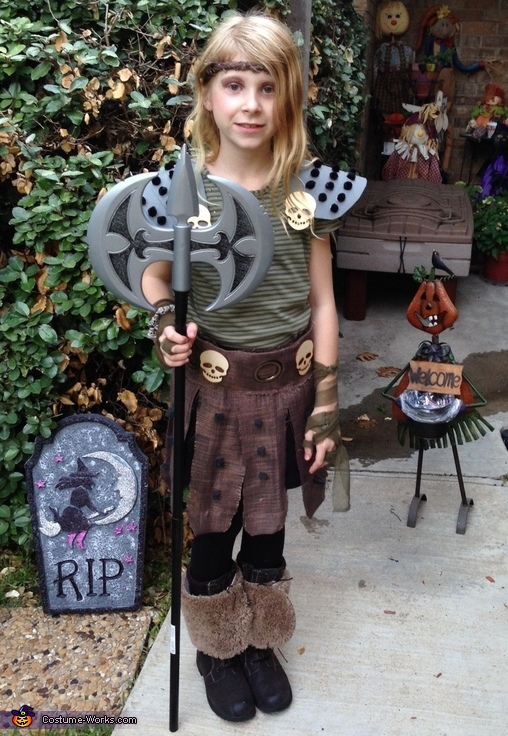 Astrid from How To Train Your Dragon
A word from Stephanie, the 'Astrid from How To Train Your Dragon' costume creator:
My daughter is pictured (age 10). We used a bathroom rug for the fur around her boots, the tips of those foam paint brushes for the spikes on her shoulder pads, a burlap-like curtain with grommets for the skirt (we put it over a plain, black skirt)and I found wooden skulls on eBay. We got lucky with the shirt- found it at a re-sale store. This was a great project to do together. This is a no-sew costume. All pieces were either from home, re-sale shops or discount stores (like Marshalls and Ross). We did it all with hot glue or fabric ties from the leftover curtain fabric.
This was her Halloween 2013 costume. I don't know if it's allowed to submit an old costume for the contest, but I love the idea of sharing this with other people...enjoy!