Willy Wonka Costume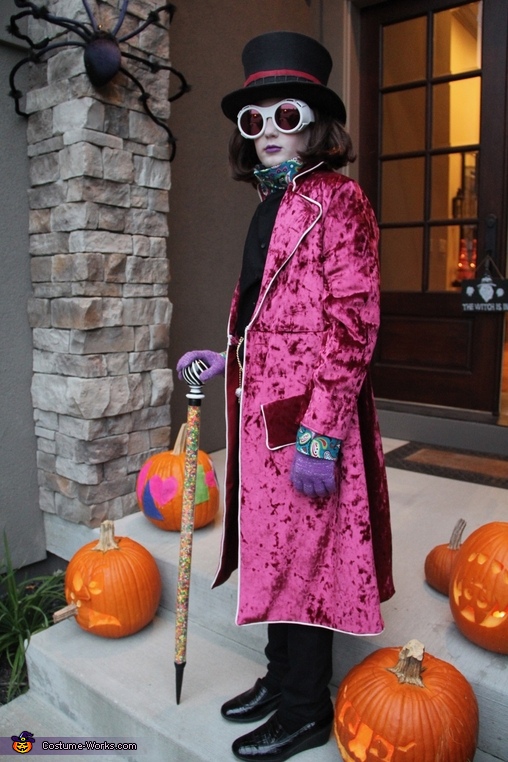 Out to trick or treat
More views:
(click to enlarge)
A word from Megan, the 'Willy Wonka' costume creator:
My son, Blake, wanted to dress up like a literary character. He chose Johnny Depp's Willy Wonka. I used crushed velvet for the jacket, lined it with satin. Various sewing notions for the details. Pocket 'watch' is a gumball adorned with crystals to replicate the gobstopper worn by WW. The cane was made from a florescent light bulb cover, filled with a dowel for stability and then nerds candy, topped with curtain finial. Willy Wonka's trademark "W" brooch was constructed with mirrored cardboard cut out to the exact shape.
When my son wore the costume we received so many compliments and comments on how exact the costume was. "You made that?!?" was repeated over and over. At school, many of his classmates were unsure who was in the costume.