White Rabbit from Alice in Wonderland Costume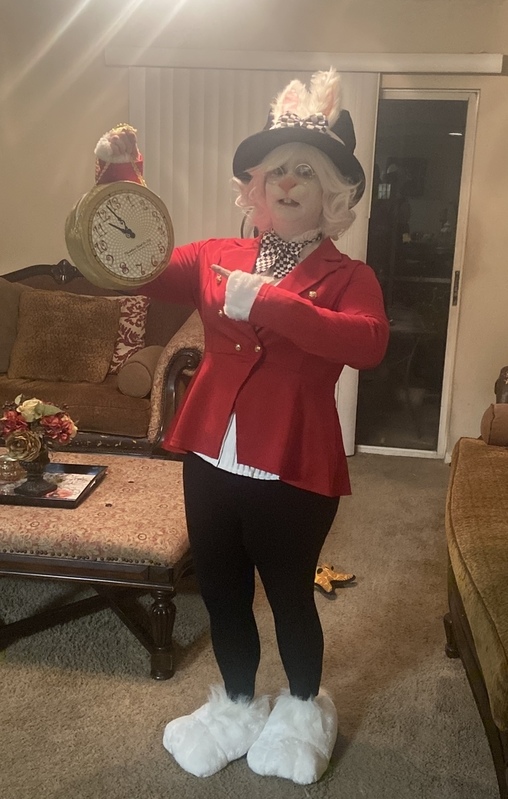 White Rabbit from Alice in Wonderland Costume
More views:
(click to enlarge)
A word from Rachel, the 'White Rabbit from Alice in Wonderland' costume creator:
Definitely one of the most fun costumes I've ever worn!

The costume itself was pieced together entirely from items I bought off Amazon (jacket, shirt, vest, pants, bow tie, glasses, clock purse, wig, hat, and bunny slippers).

I bought the prosthetic nose on Etsy. (It's made from slip latex.) It was applied with pros-aide, as was all the flock that covered my face. It's a hard to see in photos, but my entire face was "fuzzy". (If you've never worked with flock, look it up! Just know that it will take twice as long to remove it as it does to put on.)

The entire process from start to finish (including dress up) took about 4 hours to complete.
www.instagram.com/rachelkatzmua